5 Questions to Ask a Prospective Construction Trailer Rental Company
If you are interested in a construction trailer rental for your job site, you are likely shopping around for the best option. Part of your research strategy should be making sure you ask construction trailer rental companies the right questions.

So where should you start? Following are five questions, which will help you make sure you are getting all of the information you need.
1. What Types Of Products Do You Offer?
The main question you'll want to know is what your potential supplier's inventory looks like. What sizes and features do they have available, and are these trailers located nearby? If the company needs to ship the trailer from far away, the travel time will delay installation and may add additional costs.

You'll also want to ask about the age of the rental trailers, how often they've been used, and what kind of weather they've been exposed to. If you can't see them in person, make sure the company sends you plenty of photos of the actual unit you'll rent.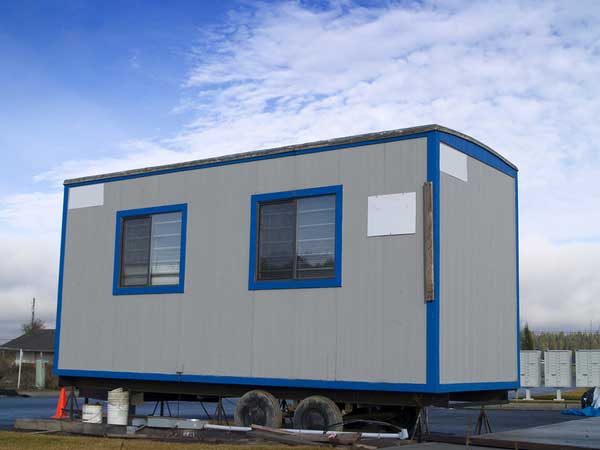 2. Can I Customize My Construction Trailer Rental?
A major factor to consider when renting an office trailer is what level of customization you will need to make it an effective and efficient workplace. You'll want to ask about everything from exterior cosmetic add-ons, to bathroom outfitting and furniture options. Some companies may only rent standard base models, requiring you to purchase a trailer for further customization, while others may have more flexibility to tailor their rental stock.
3. What Are The Rental Terms?
As with any contract, you'll need to understand the terms of your rental agreement. The most common factors in this area include the length of the contract and the options for extending it or cancelling it early. Additionally, consider factors like liability and maintenance; will the rental company take care of everything you need, or will you need to find your own contractors to do so? Be sure that you are crystal clear on the process of notifying the company for any needs; if there is an emergency leak that has to be fixed, you want to be sure you will connect with them as fast as possible.

You'll likely also need permits to have your trailer at a construction site, so also be sure to find out whether the rental company will handle this for you, or if you'll need to do it on your own. Each area will differ on permitting requirements for temporary structures.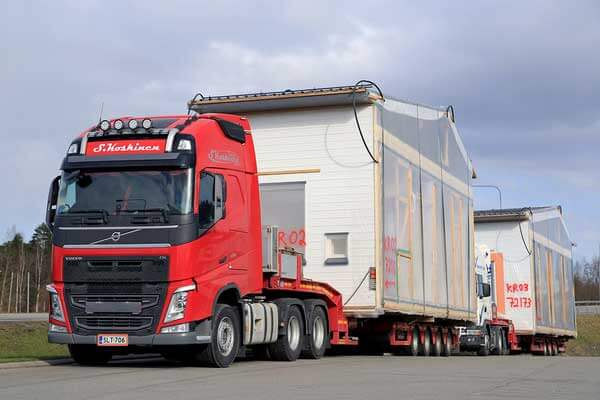 4. What Are Your Delivery And Installation Procedures?
When you rent a trailer, the company will be able to transport it direct to the job site. However, you want to be sure you understand completely what this process will look like. First of all, find out how the company determines shipping and delivery costs -- is it by distance, or by the size of the trailer? As far as installation, you'll want to know what onsite setup is involved, and what kind of preparation work you'll need to do at the site the trailer will be placed on. Keep in mind, each local jurisdiction typically has their own site preparation standards. Finally, find out whether the company will charge you for any necessary electrical or plumbing connections, and whether they will arrange for these services to be completed.
5. What Do I Do When I'm Done With The Trailer?
Your construction trailer rental company will be able to come pick up the trailer when you're done with it, so you want to be familiar with their process and time frame. You may be responsible for breaking down certain elements of the trailer, or the rental company may handle everything from cleaning it to moving it offsite.

Renting an office trailer doesn't have to be a difficult process, so long as you inform yourself beforehand. For even more resources, read our mobile office guide today.