Mobile Offices Uses: Four Interesting Cases
Mobile office uses are typically connected with construction job sites, and many think that's the only job it's really used for. But a modular office is a flexible, useful building that gives you near infinite capability. Here are a few interesting use cases that show off just how versatile these offices really are.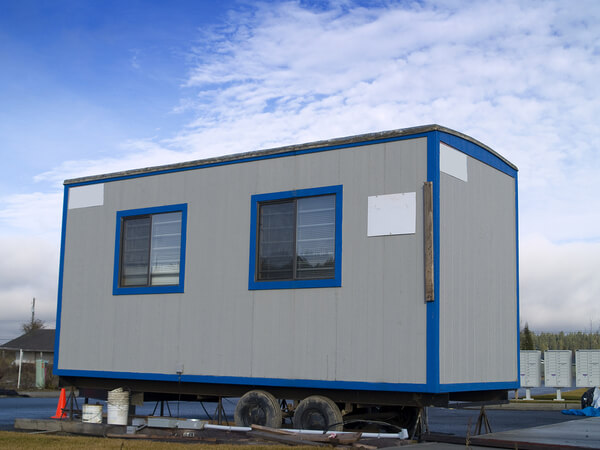 Outdoor Festivals, Marathons
Marathon staff use mobile offices as crew headquarters, offices, and command posts all along the marathon's route. These offices allow them to keep staff on site as the race unfolds and meet the demands not just of the runners at the race, but the thousands more who turn out to root them on. Music festivals also benefit from using these modular buildings as it can be turned into a first aid room, ticket booth or even a security office.
Dressing Rooms And Bathrooms
As outdoor events like music festivals and renaissance fairs have become more popular, they've faced a fairly serious problem: bathrooms for the crowds and personal facilities for performers. Mobile offices can be plumbed and floored to offer full bathroom facilities, and they can also be used to provide high quality dressing rooms for performers who need a moment before they get on stage, an especially valuable amenity for summer concerts.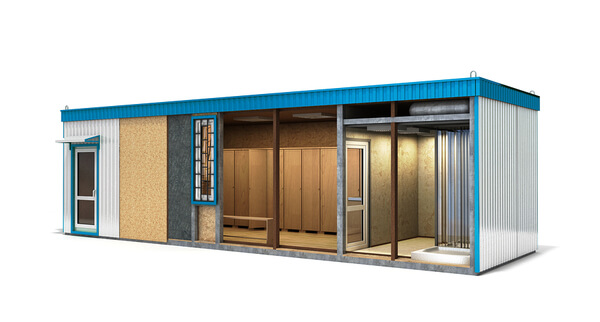 Super Bowls
No sports network has a home office in every city with a team, and that can become a problem quickly when they need to cover events like the Super Bowl. So, weeks before the big game unfolds, you'll find sports networks from around the country putting up mobile offices to host staff, offer workspace for behind-the-scenes personnel, and provide a more pleasant, efficient work environment. It allows professionals to do their jobs and gives them the tools they need to ensure every broadcast is perfect.
Remodeling Large Space
If you need office space in an extremely large enclosed space, like a warehouse or an aircraft hangar, you don't have a lot of options. Either you can build out the space, which can be expensive and not always financially viable, or you can rent space somewhere near the building and shuttle to and from, which can be inconvenient. Or, instead, you can install a modular office. Especially if you simply need enclosed office space and have other facilities like bathrooms and WiFi easily reachable in the building, a mobile office lets you simply build the structure, wire it to your electrical infrastructure, move in your furniture, boot up your computer, and get to work. You don't have to wait for a contractor or rack up miles on your company car; you can simply be on-site and available to consult, right away.
Let Us Help
Mobile office uses, as you can see, are versatile and ideal for all types of environments and events. If you'd like to know more, request a quote from us today!